About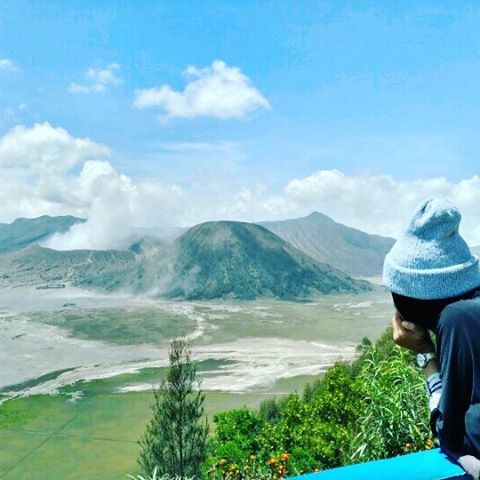 Hi there! I'm Intan Noviantari Manyoe,
I grew up in Limboto, Gorontalo. I felt my first earthquake, saw my first lunar eclipse, and tasted my first hotsprings water in Limboto. I raised by two different pole, a military father and a tender mother.
I'm a graduate of the Hasanuddin University with a degree in Geophysics and have a Masters in Geology Engineering. My undergraduate thesis is about seismicity and my master thesis is about geothermal.
I'm work as a lecturer and am the Head of Geology Laboratory in Gorontalo State University. Besides geology and geophysics practice, I'm create programs in my lab called Student Progressive Programs.
I attended a Young Lecturer Apprenticeship Program in Gadjah Mada University about university management. This program is implemented by Directorate General of Higher Education. I attended an Apprenticeship Program in LIPI Karangsambung about geology field as a MoU of Gorontalo State University and Bandung Insitute of Technology.
My favourite place on Earth is volcano. I went to Dieng Volcano, Merapi Volcano, Bromo Volcano, and Colo Volcano.
I'm a professional member of the Indonesian Association of Geophysicist. I'm interests to volcanology, geothermal, geophysics, and hazard mitigation. Earth science is my passion. I like earth science more than I like fresh coconut iced drink.
Sport: I'm the Cules
Books: All of them, especially Sutan Takdir Alisjahbana, Dale Carnegie, Michael Crichton, and Andrea Hirata.
Movie: Western, Sci-Fi, History, Fantasy and Adventure.
Find me on my other page: Web, Orcid, Google Scholar, Research Gate, Sinta, Facebook, Twitter, Instagram, Youtube, Google Plus.