KATEGORI : Based-Learning Projects
16 January 2023 22:17:51
Dibaca : 146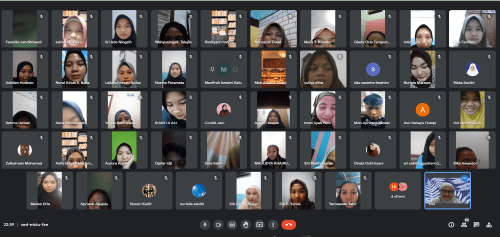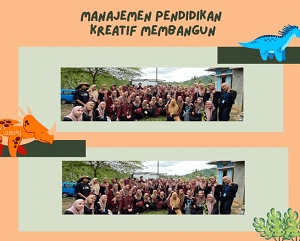 Projek ini adalah projek kolaboratif bertema "Manajemen Pendidikan Kreatif Membangun" adalah projek Mata Kuliah yang dibuat oleh mahasiswa Manajemen Pendidikan sebagai bahagian dari Project-Based Learning dari Mata Kuliah di bawah dosen Pengampu Zulystiawati, PhD, yakni MK Kepemimpinan (Sem.5 Kelas B dan C), MK Perencanaan Stratejik Pendidikan (Sem.5, Kelas A, B, dan C), MK Bahasa Inggris Terapan (Sem.3, kelas A dan B), dan MK Wawasan Budaya (Semester 3, kelas C dan D). Projek ini terinspirasi dari projek di desa pada program MBKM dan juga bentuk pemikiran out of box dari para mahasiswa untuk mengadakan adu proyek (Blue Team VS Green Team). Projek ini dilaksanakan selama 2 hari dengan kegiatan Desa di hari pertama dan kegiatan outbond di hari kedua. Pada proyek ini mahasiswa melakukan pembangunan Green-House untuk Kebun Rumah Tangga dari penduduk yang terpilih, mahasiswa juga membantu upaya penghijauan desa Bunuo, Kab. Bone Bolango dengan menyerahkan 2000 bibit pohon penghijauan seperti Mahoni dan Palem Kencana, dan juga pohon buah di antaranya Sirsak dan Jambu yang memiliki khasiat obat selain konsumsi buah penambah nutrisi masyarakat. Para Mahasiswa juga mlelakukan pendidikan masyarakat pada keberlanjutan sumber alam melalui program kesadaran menanama pohon. Selain itu, keterangan dan nama Green-House dibuat dalam 3 bahasa Inggris-Indonesia-Gorontalo.Mahasiswa juga dengan tangan dan usaha sendiri membuatkan tempat sampah untuk TK, Taman Bermain, Puskemas dan Masjid berisi tulisan pesan tetap menjaga kebersihan dan lingkungan alam sekitar. Kesemua program projek ini telah mereka analisis melalui MK perencanaan pendidikan untuk masyarakat dan project-based learning method.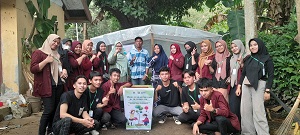 Hari kedua, para mahasiswa membuat outbond berisi kegiatan dan games kepemimpinan, budaya dan bahasa. Para mahasiswa pemenang memperoleh bingkisan yang disediakan panitia dan pemenang umum mendapatkan bingkisan dari Pengampu MK (Zulystiawati, PhD)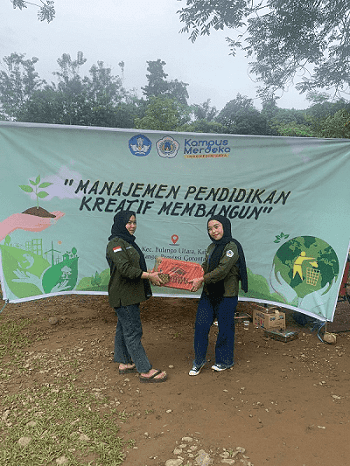 Selain itu, selain luaran proyek, kedua tim juga mempublish kegiatan mereka melalui sosial media sebagi bentuk upaya mempromosikan kegiatan di desa dan penghijuan untuk Indonesia lebih baik.
https://vt.tiktok.com/ZS8j5LUSY/
https://vt.tiktok.com/ZS8j5WrWy/
https://www.youtube.com/watch?v=g30AgcuqZ6M&t=7s
See you next semester!
07 March 2022 12:38:51
Dibaca : 245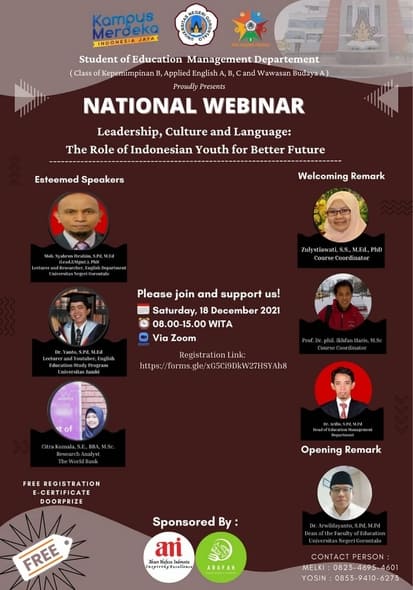 National seminar on leadership, culture and language was organised by the student of the Education Management Department as part of their project-based learning in my classes: Kepemimpinan, Wawasan Budaya dan Bahasa Inggris terapan. The national seminar was held on Saturday, 18th of December 2021 via zoom, attended by 250+ participants from Gorontalo university students and students from the number of Indonesian universities in Sumatra, Java, Sulawesi, Papua, and Maluku. This event was held by presenting 3 panellists from different backgrounds and talking about their area of expertise. 
National WebinarLeadership, Culture and Language: The Role of Indonesian Youth for Better Future
Meet our Esteemed speakers:
•Moh. Syahrun Ibrahim, S.Pd, M.Ed (Lead.&Mgmt.), PhD Lecturer and Researcher, English Department, Universitas Negeri Gorontalo talked about Leadership and Youth: Preservation of Local Language and Cultures
•Dr. Yanto, S.Pd, M.EdLecturer and Youtuber, English Education Study Program, Universitas Jambi, talked about English and Youtube: English Skills for Future Career Choice for Youth
•Citra Kumala, S.E., BBA, M.Sc.Research Analyst, The World Bank, talked about Studying Abroad: Academic Culture, Learning Experiences and Aspiration for Youth Leadership
This event provided free e-certicate.
some lucky participants won some gifts from the committee and the winner got books (gifts from Pak Syahrun and Pak Yanto), Mobile Credits (from AMI Foundation as Sponsor), and Restaurant Coupons (from Arafah Cafe as Sponsor)
In conclusion, The students were more than capable of managing and coordinating such event when they put their best efforts into the projects and given full support on the project they did.
The event was success and everybody earned good grade from their hard work. 
Congratulations! 
See you in the future seminars!